From the original claim that the virus spread through bat-soup, to "it does not help to wash your hands" or "the Coronavirus is only a danger to the elder people" – these are untrue affirmations that potentially put lives at risk.
Disinformation or fake news is defined as the false information deliberately spread in order to influence public opinion or obscure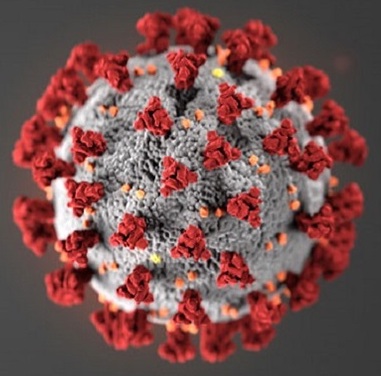 the truth. In times of crisis, we are increasingly seeing a significant amount of our communications flooded with disinformation, which is why the lawyers of Marin&Pasalodos would like to warn you about its consequences, and comment on ways how to separate facts from fiction.
The World Health Organization (WHO) said false claims "are spreading faster than the virus". Therefore, the European Commission has released on April 29th a plan against disinformation during coronavirus period, and points out that they identify over 2,700 articles containing Coronavirus-related potential disinformation every day.
The Commission has launched a dedicated Coronavirus response website that provides real-time information on the
virus and the EU response: https://ec.europa.eu/info/live-work-travel-eu/health/coronavirus-response_en and promotes the content from the following main verified sources you can trust: World Health Organization, each country's national health authorities and European Center for Disease prevention and control.
The EU institutions and Member States set up a Rapid Alert System, bringing together all warnings.
Disinformation regarding CoVid-19 has consequences in the legal field
We want to strongly emphasize that the disinformation about Covid-19 is dangerous. For example, believing that drinking alcohol cures the virus, as one of the false claims circulating online, can lead to severe health damage. Another false claim was that migrants spread the virus easier, which is a form of discrimination.
Of course, a disinformation regarding CoVid-19 has consequences in the legal field, too. For example, if a worker that was fired during coronavirus reads false information about how to act from a legal point of view, then it is possible that he will not know the correct time period in which he can legally take action, and so, loses benefits of his rights. Another example could be in the cases of citizens that read false information about what is allowed to do during quarantine; and so, they can get fined or even sued. From our vast experience, we advise you to contact a law office regarding any doubts on juridical consequences of CoVid-19. It is a way to fight and prevent disinformation.
In Spain, the act of creating fake news itself is not punished by the Criminal Code, because it would infringe the constitutional right of expression, established in article 20 of the Spanish Constitution. On the other hand, penal consequences could appear when the disinformation happens in certain fields, such in crimes against the market and the consumer's rights. Moreover, some fake news can instigate to hate crimes, public disorder, revealing of secrets – and in these cases, it is another real debate over the possibility to press criminal charges against the author of the fake news.
If you want to prevent disinformation and find out more about the new regulations related to coronavirus or doubts related to any legal area, don't hesitate to contact the lawyers of Marin&Pasalodos Spanish law office from Barcelona. We are specialized in commercial law, civil law, administrative law and international private law, and will offer full professional and emotional commitment in order to obtain a satisfactory result for our clients!
You can reach us at the phone number (0034) 932006766, or by e-mailing us at secretaria@marinpasalodos.com.
Thank you for trusting in us!